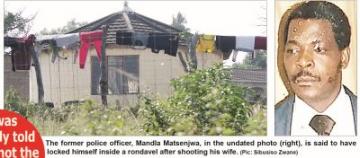 LAJANE – A 28-year-old family secret has allegedly seen a retired police officer planting a bullet into his wife and later poisoning himself. The incident that
EZULWINI – They say professional gamblers know when to stop. It is presumed this was the case for a heavily loaded gambler who lost E2.1
...
MALKERNS - Good music, food, fashion and a warm friendly atmosphere! These are the words that best describe the opening of this year's MTN BUSHFIRE
...
MALKERNS - The VIP section brings the fire to the guests. This was said by the people who were found chilling at the golden lounge
...
Should civil servants receive incentives too?