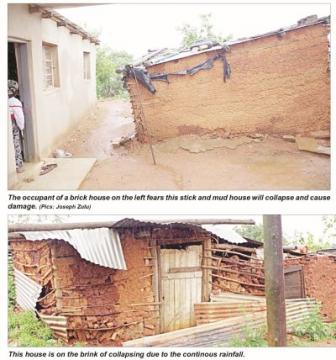 PIGG'S PEAK – Stick-and-mud houses are a cheaper alternative for accommodation but with the ongoing rainfall, many of these structures are falling. At Mangwaneni, one
MANZINI - Murder accused Sipho Shongwe's bid to have his name cleared regarding the alleged charges he is wanted for in South Africa has hit
...
MANZINI - Operations in the industrial hub of the country, textile factories to be specific, are likely to be disturbed tomorrow. This is because the Political
...
MBABANE – Do chiefs have the power to deny citizens with political affiliations a place on Swazi Nation Land (SNL)? The chiefs, who are footstools of
...
: Political Party Demonstration.
Was the Matsapha Municipal Council wrong to deny the Political Party Assembly to march?