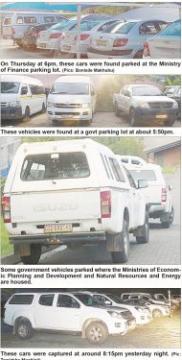 MBABANE – The new government has indeed lived up to His Majesty's directive; that of taking hard decisions. In a bid to revive the economy,
MBABANE – Minister of Natural Resources and Energy Peter Bhembe has been 'petitioned' to stop a pending investigation. This is the investigation at the Eswatini Electricity
...
LOBAMBA – For 56 years, the country has been using a United Nations(UN) Convention it never ratified, let alone signed for. Until yesterday, the country
...
MANZINI - Did AM Recruitment Services conveniently ignore some of the incumbent Matsapha Town Council's Corporate Services Manager (CSM), Princess Kholwaphi's academic credentials during the
...
Should government suspend national events and celebrations hosted by the Ministry of Home Affairs?